At Nomadic Advertising, we pride ourselves on our ability to adapt to the ever-evolving digital landscape and deliver results for our clients. One of our most rewarding projects has been our partnership with MyBTC, a non-custodial exchange in the complex and often misunderstood blockchain industry.
Understanding the Challenge
MyBTC operates in a highly technical industry that many people still don't fully understand. As a team with experience in the blockchain industry, we speak the language. We know what a DAO is, the difference between custodial vs non-custodial exchanges, how NFTs work, and understand the crypto community. This knowledge was crucial in helping us develop a successful digital marketing strategy for MyBTC.
The Transformation
Our first step was to redesign MyBTC's website. The old site looked outdated and lacked modern features. We modernized it, added more content, and improved its ability to rank in Google Search. We also optimized the website, reviewed Google Search Console errors, designed a customized 404 page, wrote blog posts, and provided marketing guidance and suggestions.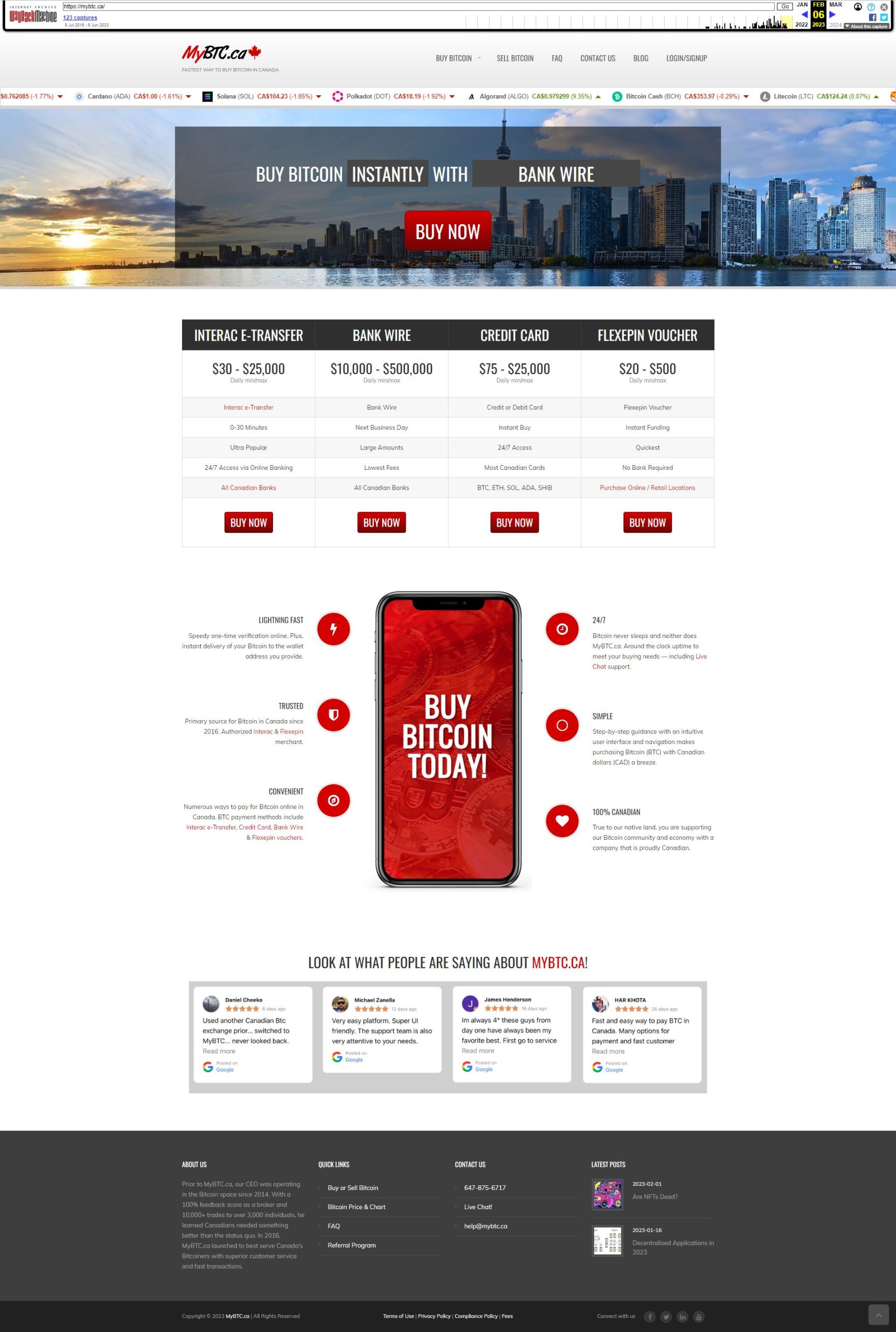 The Results
The website instantly saw a ranking increase once we launched the new page. MyBTC is now showing in Google for over 5000 unique keywords. This visibility has significantly increased their online presence and customer reach.

Why Nomadic Advertising?
Nomadic Advertising has been helping businesses grow since 2014. Our talented team of website developers, designers, and advertising specialists work collectively to help our clients generate thousands of new customers through our innovative digital marketing strategies. We are results-focused and provide detailed reports with every campaign we run, so you can understand your return on investment in detail.
Conclusion
Our work with MyBTC is a testament to our ability to understand and navigate complex industries. We are proud to have played a part in their digital transformation and look forward to continuing our partnership. If you're in the blockchain industry and need a digital marketing partner who understands your language, contact us at Nomadic Advertising.