The power of social media is bigger than ever. 49% of all internet users say they are likely to purchase goods/services from brands they see online through social media, which means the market is booming and businesses really need to take advantage of that possibility. 
Creating a Facebook business page in 2022 is easy and could be very beneficial for your business. Follow the steps below and see for yourself:
Step 1: Navigate to your Facebook home page
Log into your Facebook a/c and navigate to the homepage. On the left side, you should see a menu bar. Click on "pages" followed by "create new page".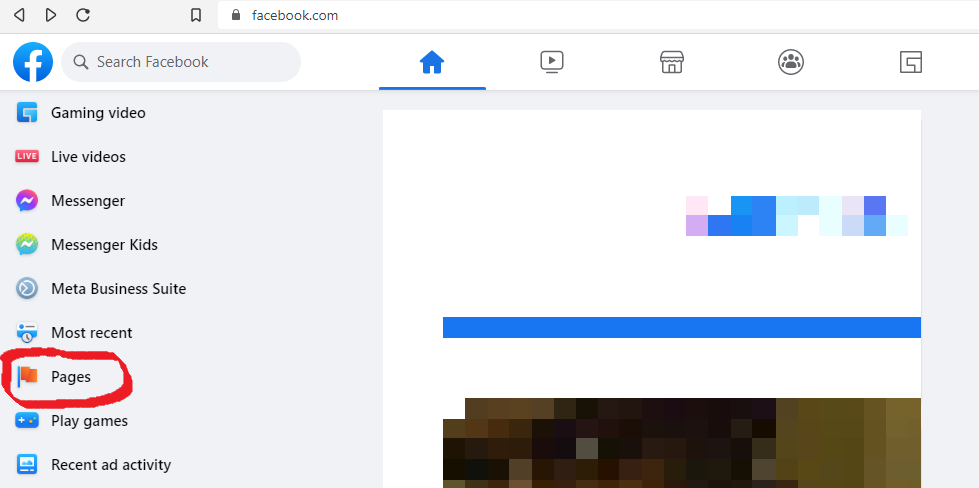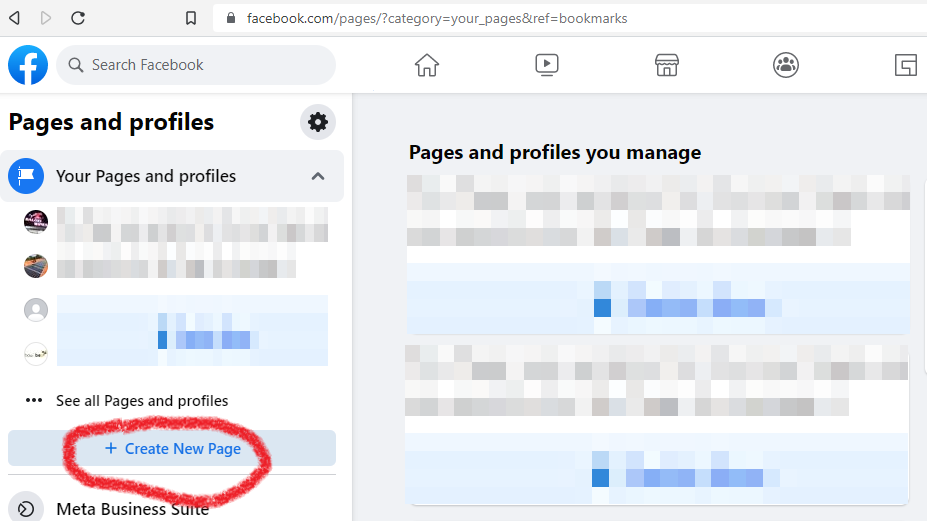 You'll automatically be redirected to Facebook's "Create a Page" window.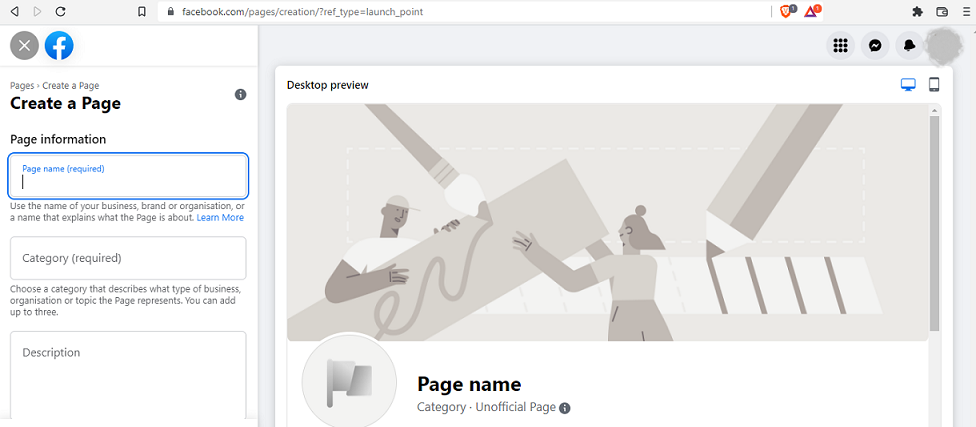 Step 2: Fill in the basic page information
As seen above, there are empty categories you should fill in. They include the page information, category, description, page name, and about sections. Before you enter the page name, ensure you choose a name that follows Facebook's page name guidelines touching on capitalization, slogans, etc. This will be your Facebook business page name, so chose it wisely as it will be related to your brand. Click the "Create Page" button when you finish. You can always add/remove any information you enter.
Step 3: Upload images and videos
Once you create your Facebook business page, there will be new options for uploading images and videos. Your profile photo can be your logo or your product/service. We recommend you only add high-quality photos and videos. 
For your profile photo, keep in mind that Facebook has pixel preferences and the profile photo has a round border, so square images will have their corners cut off. Remember this when selecting a cover photo as well. Videos should also be professional and representative of your brand.
Step 4: Choose a CTA (call-to-action) button
Every Facebook business page needs a CTA. A call-to-action is a button you can add along your page that, once clicked, will redirect potential customers to various additional sections of your page or even to other websites. If done right, this can be very beneficial for you. Click on the "add a button" to add a preferred CTA, the button you choose should reflect your business objectives. For instance, if you are creating a Facebook page to start conversations with clients, consider a "Contact us", "send email", "send message", "call now", or related buttons with which customers can get in touch with you. If you want to direct your page visitors to more information, consider a "learn more" CTA button. If you want page visitors to check out your app, you can add a "use app" one.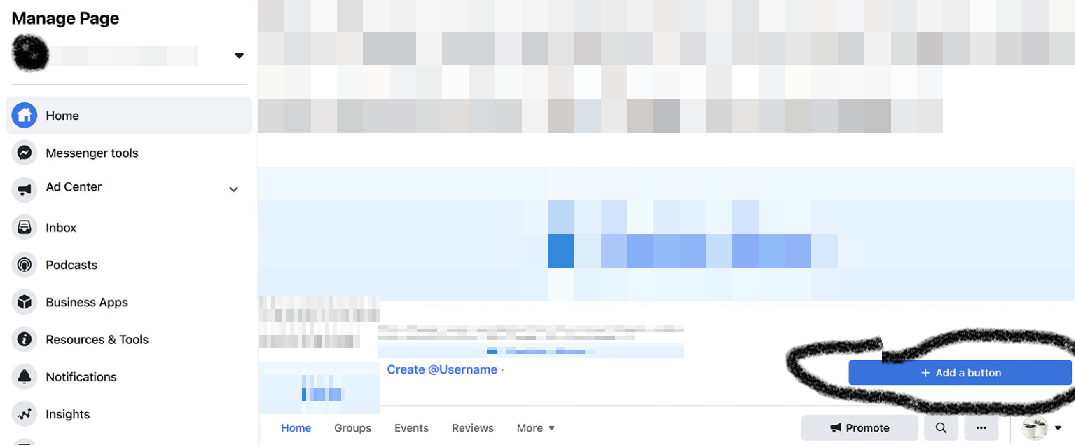 Step 5: Select the page template
Facebook pages are created in a standard template that you can change. Templates are a visual way in which you can customize your page through the use of specific tabs and CTA buttons, based on the type of page/business you are running. Select settings from the left-hand menu and click templates. Browse from the template options and choose one that best fits your business. Typical options include non-profits, services, venues, restaurants, cafes, and shopping.
Step 6. Add a page introduction
Before you finish, you'll need to introduce your page as well as welcome new followers. Facebook has an option for inviting your Facebook following to your page. You can choose exactly who to invite and let them know what they stand to gain from the page.
Step 7: Complete the setup
Facebook shows you how far you are from finishing the setup. After uploading images, you'll be prompted to connect your page with WhatsApp. If you have a WhatsApp business number, connecting it will make it easier to respond to customer messages. 
You'll also need a username (@username) to uniquely identify your page. The username you select should match the name used across all social media platforms so that people can easily find or tag your business.
A complete business Facebook page should also have full business details. Besides the business description, add contact information, business phone, website, headquarters, business hours, etc.,
by clicking "Edit Page" on the left-side menu. 
This may be a good time to make other changes, such as assigning admin roles if you want someone else to manage the page. This can be done by clicking "page roles" on the left-side menu.
There's obviously more to creating a business Facebook page. For instance, you can select Business Suite or Business Manager based on how you wish to manage your new page. Business Suite makes it simple to manage all your Facebook and Instagram accounts, while Business Manager is ideal for managing Facebook pages and Ads accounts. Our tips so far have been a basic but informative first approach so you can set up your first Facebook business page and we are sure you are ready to take it from here. However, if you would like to know more about what hidden tips and tricks there are available for Facebook pages, consider hiring a digital advertising company that can take your page to the next level. 
.
How to create a business Facebook page that stands out
In the meantime, don't worry, we are not done with our tips. By this point, you should have a brand new Facebook business page that reflects your brand and services. If you have already launched it then you probably realized there are hundreds of these pages online. It is a sea of well-made and profitable Facebook pages and you are only just starting. There must be something you can do to get a little boost and stand out among all the other probably bigger brands, right?
It's clear the market has changed. Competition is harder than ever, and the focus has shifted from simply having a Facebook business page to having one that stands out. In order to have a page that is guaranteed to reach new audiences, gain popularity and grow your brand, you'll need additional help. 
Here are our top tips on creating a successful business Facebook page:
1) Have the right call-to-action buttons 
A Facebook business page should have the right call-to-action for it to trigger the desired action. The call-to-action buttons should be set after you have finished setting up all the basics. Generally, you may want people who visit your Facebook page to contact you, shop, book an appointment, learn more or download something. So, make sure to set a button that best suits your business. 
Before adding a "Buy now" type of CTA, providing your potential client with relevant information about your business will help them learn more about your brand and products, which in turn will help better the chances of them making a purchase. We recommend going with a "Learn more" CTA button that can link them to your website page, in which you have additional information to help them make a more informed buying decision. After that initial CTA, you can add a "Buy now" button that will take them to your products/services and allow them to make the purchase. 
Some CTAs may be better than others, given specific scenarios. There are several possibilities for you to choose from that are bound to bring many benefits to your business. If you don't know the possible CTA buttons available to you, it could be beneficial for you to seek expert Facebook marketing help when in doubt. Having a subtle transition between CTA buttons along your page will help better your chances of having clients and help them get to know your business better. 
2) Have an attention-grabbing "about" section
One common mistake people make with Facebook business pages is having an about section that lacks details and important keywords. Most potential customers are bound to check the about section to know more about your company, so ensure you have a company story. The about section also needs a nice description of your products/services. 
A well-crafted text should be informative, concise, and well-written. These are the basis of good communication. You can certainly come up with this section yourself. However, having an expert craft them for you will ensure they stand out from your competition and portray your products and services in the best way possible. Either way, this section will be crucial for your clients to get to know and trust you and it is your chance to portray your company or business as trustworthy and an important part of your industry.
3) Use publishing tools
Facebook pages can be automated using built-in scheduling tools. These publishing tools help you plan and publish posts automatically, meaning that your page will be active and have a consistent voice. Publishing tools also help to line up posts in advance, saving you from the stresses of real-time posts. It can take time to know exactly how to make this work smoothly for you to the point where you don't have to think about it and simply let it act on its own. But, once you do get it up and running, it will save you a lot of time and effort. If you gave it a try and think it is too complicated for you, don't dismiss it, this is still a very valuable feature. You can always look for professional help to set up this function and use the publishing tools effectively, it is all part of a solid social media campaign. 
4) Use Facebook page insights
Once you set up a Facebook business page, you should use analytical tools to get important insights. Facebook allows Facebook business page owners to build reports that have priceless insights. For instance, you can get data about page likes, post engagement, post reach, and other important statistics like demographic data on the audience's age, gender, and location.
In fact, it's also possible to use Facebook page insights to see the best time for scheduling posts. Page insights can analyze individual posts and build custom reports to check performance against social media goals. If you are looking to build a successful Facebook business page, you must pay attention to page insights from the moment you create it.
However, the data needs to be interpreted and actioned in order to make a difference in engagement, brand awareness, or other goals you may have for your Facebook page. It could be very beneficial for you to research what this process entails if you decide to do it on your own. 
5) Consider Facebook ads
With the rapid changes the different social media platforms are undergoing, you need to do more and know more every time to keep up with the trends and new marketing opportunities. We have come to the conclusion that a Facebook page with posts won't be enough. Many business owners post on their Facebook pages but get little to no engagement. It has become increasingly clear that a well-setup page is just the starting point. You could always pay to get traffic to your business profile, and in turn, use it to generate free organic traffic. Facebook ads is a really useful tool for every business owner because it allows them to target their niche audience and reach them with ease, instead of having to search for them online and convince them to take a look at your page. With Facebook ads, the software takes care of the hard work for you. You just need to define your target audience and then set up the Facebook ads option. We are sure you can understand this feature on your own and set up your business's Facebook ads, after some research and practice. However, if you think getting professional help to take care of this for you could be a better option, we agree. Since we are the experts in this area, we can create a Facebook ads campaign that specifically targets the exact kind of customer you are looking for by location, interest, age, or other relevant demographics. If it sounds simple, it's because it is. We have years of professional experience so we know what we are talking about, trust us. 
We are firm believers that anyone can create a business Facebook page. In fact, it takes minutes to click the right buttons and set one up. However, this is just the beginning. Our tips are bound to boost your odds of having a Facebook page that can reach new audiences, gain popularity and grow your brand. However, the success of your page will be determined by how well you are able to implement these suggestions as well as many others we haven't discussed… yet. If creating a successful and engaging business Facebook page was that easy then every single one you encountered online would be thriving.
If like us you believe in the power of a well-curated, tailor-made page, then we could work great together. If this sounds too good to be true then test us. Check our Facebook ads' successful case studies and see it for yourself. You could also cut to the chase and contact us to book your free consultation and see everything we can do for your business. You are just a click away from having a Facebook business page that practically runs itself, or at least that's how it will feel for you; we'll take care of the rest, so you won't have to worry about it, just reap the benefits.