Water Damage Restoration Case Study
Interested in learning more about our services and how we can help your business? Contact us today for more information.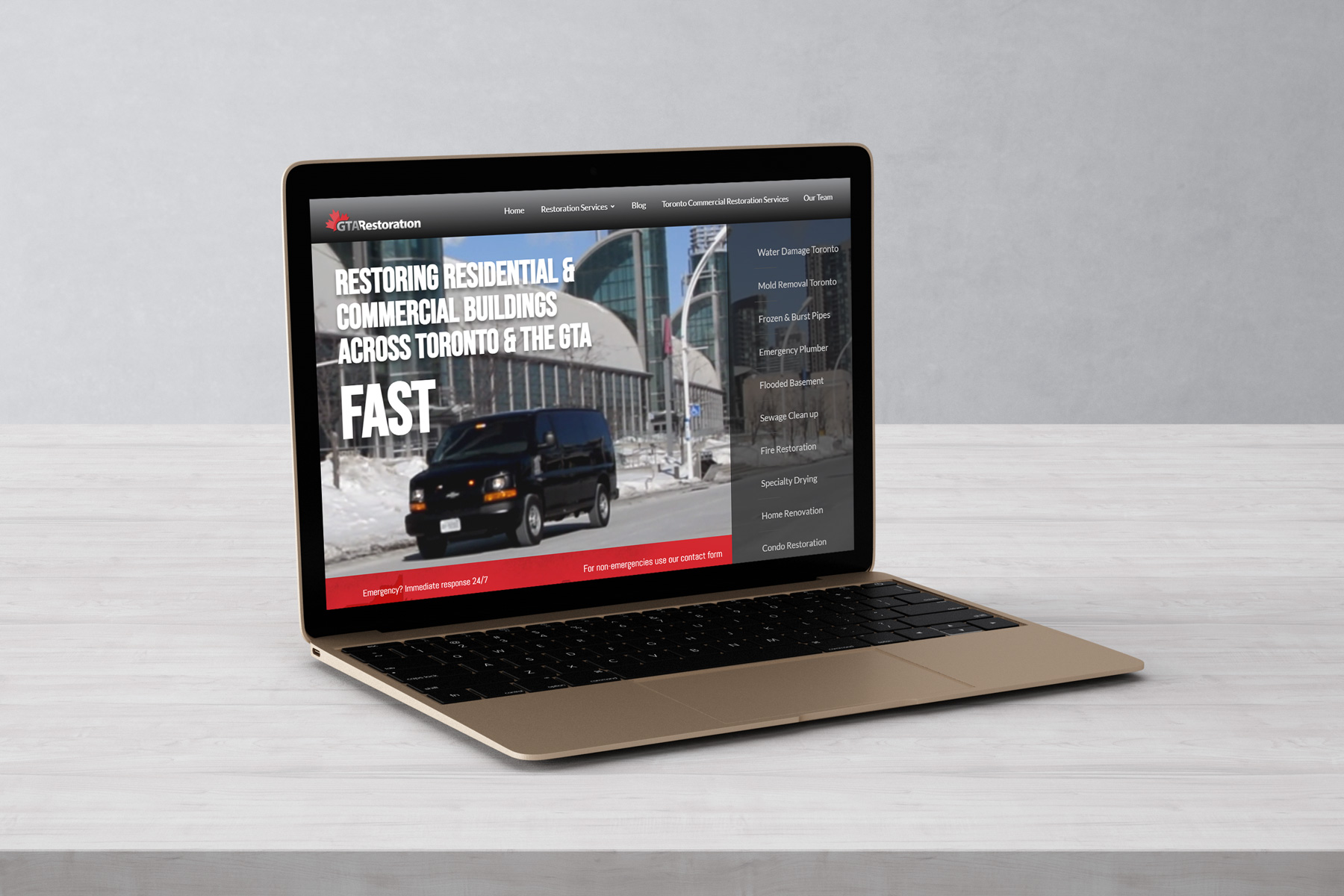 Success story
GTA Restoration wanted to re-envision their online brand and take it to the next level. Their goal was to generate more emergency jobs online without relying on lead generation sites.
Our team worked with them to fully redesign their website and get brand exposure through Google, leading to over 1000+ new unique calls to their business.
The problem
GTA Restoration was looking for help with generating more water damage, fire damage and mold jobs from online sources.
They wanted to connect with customers that were in
an emergency situation and needed help right away.
They were looking for a partner that could help manage their complete digital brand including their website, SEO and Google ads.
The strategy
Our team worked closely with GTA Restoration to launch a high-quality website that got the emergency aspect of their business across and resulted in a high conversion rate from visitors to calls.
 We set up an SEO campaign, working to fill their website with high-quality information optimized to rank on Google and generate high-quality backlinks. This resulted in hundreds of first-page ranking keywords.
We launched a Google Ad campaign that generated many emergency service calls and covered a wide variety of services and keywords in all of the greater Toronto area.
During the start of the pandemic, our team was able to quickly react to the situation by designing and setting up ads as well as an SEO-optimized landing page, leading to many calls and even a feature in the local news!
Our team developed a new website for GTA Restoration
We wrote and optimized content for SEO purposes as well as created backlinks, now they show up on the first page of        Google for hundreds of keywords
We created ad campaigns targeting many services across all of the Greater Toronto Area
Proven results
The results speak for themselves: with over 1,000+ new calls generated, 100,000+ pageviews and thousands of visitors. GTA Restoration reached a new audience and helped further grow its brand.
More Successful Projects
See more of our success stories below.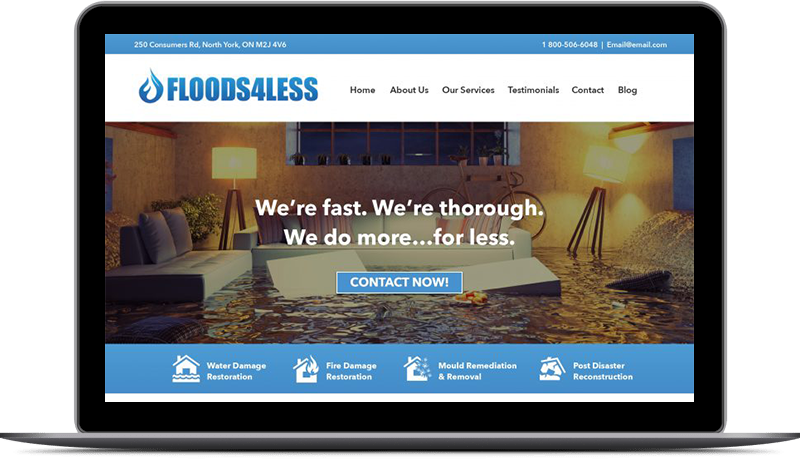 Floods4Less
Water Damage Website Design *Custom Design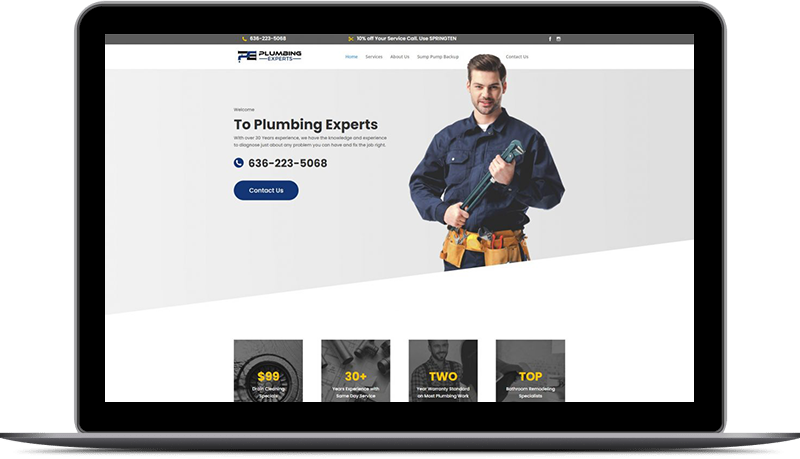 STL Plumbing Experts
Plumbing Website Design
*Custom Design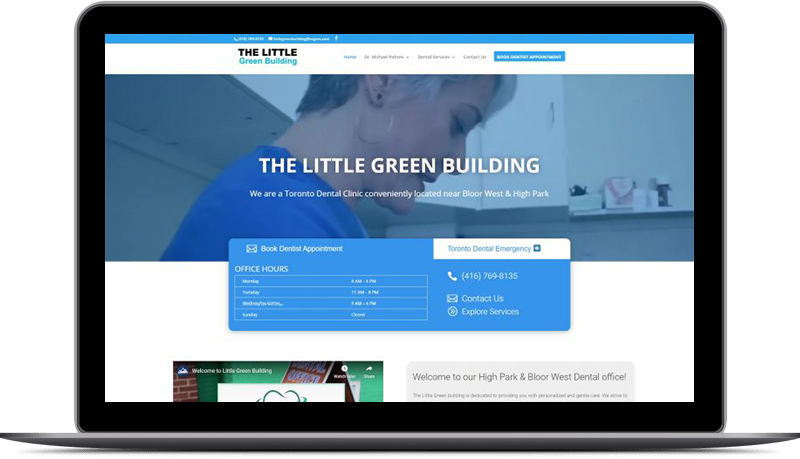 Little Green Building
Dental Clinic Digital Marketing Case Study
Let's Work Together!
Interested in learning more about our services and how we can help your business? Contact us today for more information.