WEB PRESENCE 

IS WHAT WE DO



WEB DESIGN & DEVELOPMENT
Nomadic Advertising specializes in making sure our clients of all industries are able to reach the maximum potential
WEB PRESENCE 

IS WHAT WE DO



WEB DESIGN & DEVELOPMENT
Nomadic Advertising specializes in making sure our clients of all industries are able to reach the maximum potential
WEB PRESENCE 

IS WHAT WE DO



WEB DESIGN & DEVELOPMENT
Nomadic Advertising specializes in making sure our clients of all industries are able to reach the maximum potential
WEB PRESENCE 

IS WHAT WE DO



WEB DESIGN & DEVELOPMENT
Nomadic Advertising specializes in making sure our clients of all industries are able to reach the maximum potential
THE NOMADIC WAY
TORONTO

 WEB DEVELOPMENT
The success of most businesses comes from calls, leads, or referrals. In a digital landscape many businesses are able to increase the amount of calls and leads they receive through online search engines such as Google. There are around six billion searches conducted on Google alone every day and Google makes a profit by connecting searchers with businesses.
With searches worldwide only going up and more people looking for services online, no business can afford to go without a website. Nomadic's Web Development team combines the best of technology and creativity. In other words, we create beautiful, clear, and advanced websites—all at the same time. If that sounds overwhelming, don't worry: we have you covered.
WEBSITES FOR ALL BUDGETS
PROFESSIONAL WEB

 DEVELOPMENT
If you are in need of a new site or total redesign look no further. Along with the standard Home, Contact, and About page, we will build two other pages. To start we will provide a mock-up, after revisions, we will build a website fully optimized for speed, images, and code. The website will be mobile friendly and will work on major web browsers.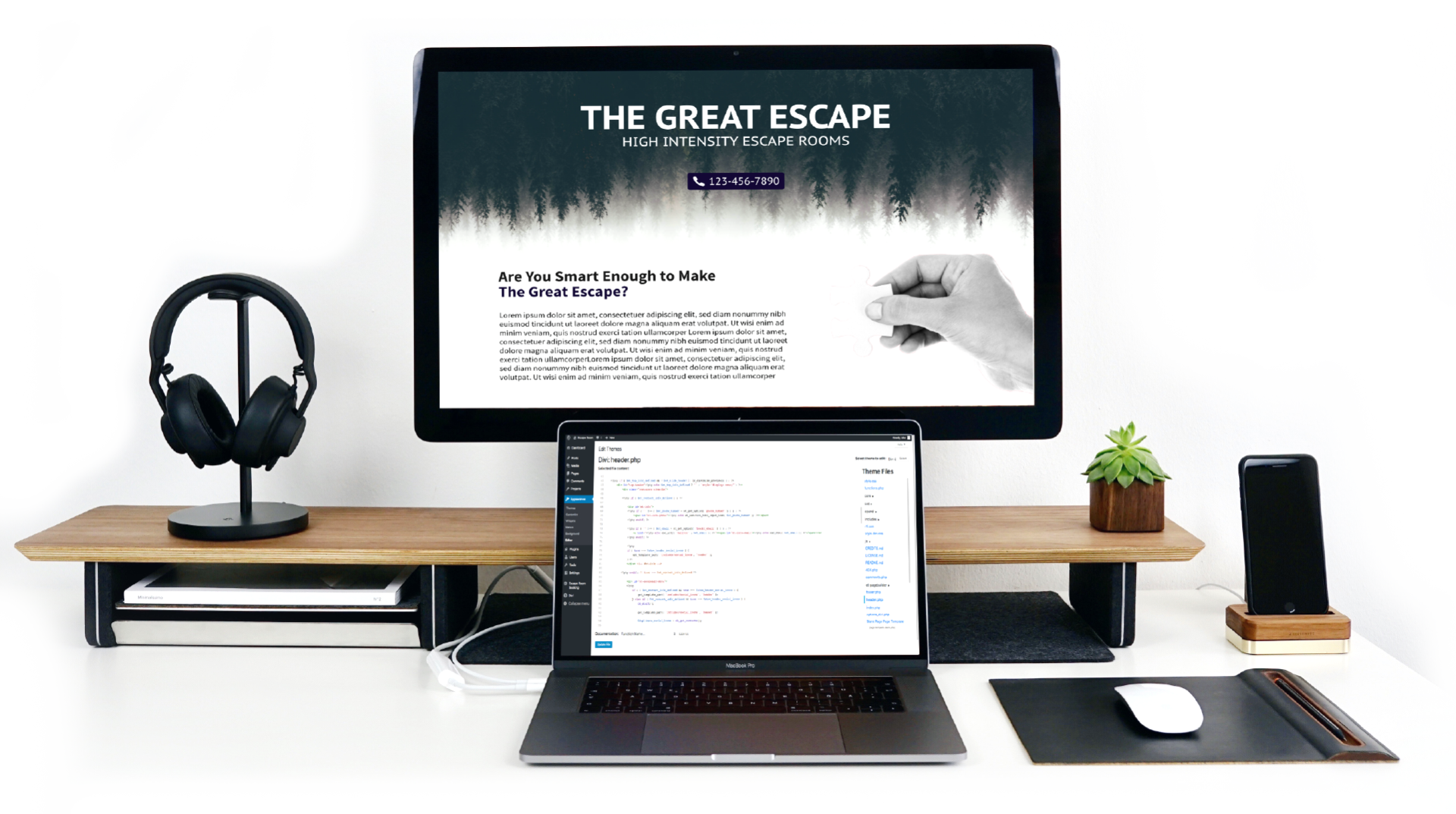 Sometimes you just need more and that is exactly what you get here. Including everything you see in the starter package, get 4 extra pages. Jumpstart your web presence with an essential SEO setup (sitemap, robots.txt, Google Analytics, and other search engine friendly plugin installations and configurations) Included with this package.
WE'VE GOT YOU COVERED
OPTIONAL

 ADD-ONS
Along with our Web Design services we offer many different add-ons a business may need. we understand running a business takes a lot of one's time, that is why we offer some nifty add-ons to help from content to images to videos. We have team members who specialize in all areas.
E-commerce Set Up
Blog Set Up
Logo design / Graphic Art (website only)
Animation videos / Explainer Videos
Original written content
Stock images 
Directory Listings
Email Blast
 Monthly Hosting and Maintenance
IT'S TIME TO BUILD A WEB PRESENCE FOR YOUR BUSINESS
If your business is not on the web or are in need of a redesign to help modernize your look. Enter your name and email below to get in touch with the Nomadic team. Find out exactly how online marketing operates and take the first step towards putting your business in front of people who are looking for it.
THE NOMADIC WAY
WE have local 

Website DEVELOPMENT Services
We are not just a web design company in Toronto, our developers are all around Ontario, so we can add value many others can't by providing extra services for getting Photos and Video for your site and knowing you can meet and speak with your developer to ensure a fantastic final product.  
WE'VE GOT YOU COVERED
We work closely with our clients and have worked with clients all over Canada. No matter your budget we can create affordable web designs for the starter business to a full custom web design and build for the already established business's.