Fitness Marketing Toronto
WE ARE MARKETING SPECIALISTS
Nomadic Advertising specializes in making sure our clients in the Gym/Fitness Studio space are able to reach their maximum potential
What is Fitness marketing?
The modern world knows the value of having a healthy lifestyle, which is why Gyms and Fitness Studios need to know exactly the best way to market themselves and stand out among the competition. In the old days, it was enough to rely on word-of-mouth advertising, referral programs, and collecting email addresses from your current clients, and although these
traditional marketing channels
still work, there are plenty of new, online things we can do now.
In order to successfully market a gym/fitness studio, one must implement an effective digital marketing strategy that promotes the facility's unique services and offerings, while also positioning it as a desirable option in comparison to competitive fitness centers. This could be achieved through both traditional media outlets, as well as digital marketing initiatives.
The process of digitally marketing a gym or fitness studio involves creating a strategic plan that takes into account the company's goals, target market, and budget. Once the plan is in place, various digital marketing tools and tactics can be employed to reach potential customers through their preferred channels, help generate leads, and secure new clients. Through SEO, pay-per-click advertising, social media marketing, and other digital marketing channels, gyms and fitness studios can reach their target clients and promote their services effectively. A solid digital marketing campaign for fitness studios may also include managing their website, developing targeted content, running digital advertising campaigns, and using their social media to build relationships and drive traffic to the company's services, leading to more clients and leads.
If you're looking for a digital marketing agency that can help you grow your gym or fitness studio business, you've come to the right place. We provide comprehensive services like Google Ads, SEO, website design, and Facebook ads, as well as social media marketing. Our team of experts will work with you to create a fitness studio/gym marketing strategy that meets your specific needs and helps you reach your goals. So why not give us a call today?

THE NOMADIC WAY
Toronto's

Fitness MARKETING COMPANY
We are a leading marketing agency with an extensive suite of services that are bound to help your business improve its online presence and increase your leads. Our approach is tailored to each client's needs, and we work closely with you to achieve your desired results. Our goal is to help your fitness company grow its business and reach new heights.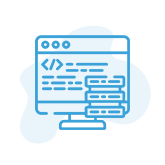 Fitness website design
Beautiful, custom designed modern dental websites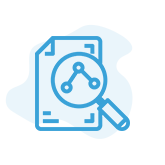 Fitness SEO marketing
Show on the top of Google organically in your region

Fitness Google Ads management
Get new clients through Google Ads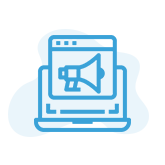 Fitness Facebook Advertising
Get new clients through social media

Facebook Page Management
Re-engage existing clients who follow you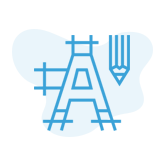 Fitness Graphic Design
Logos, flyers, brochures, we've got you covered
There are numerous types of digital advertising strategies you could use, but it can be challenging to decide which are the best for your specific business. Before any work begins, we make sure to fully understand
your Fitness business's
goals, objectives, and deadlines, so we can recommend the right digital campaigns.
On this page are some of the most common digital marketing packages that we provide. We can also create campaigns specifically tailored to your Fitness company's needs.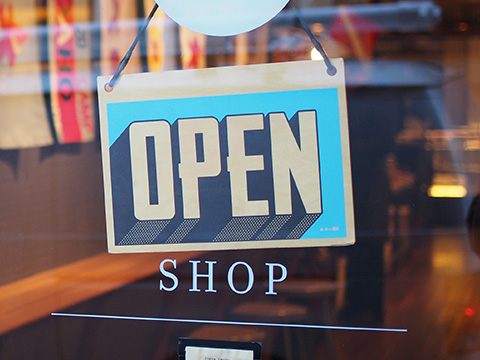 Entry Package
This package is great for smaller local businesses looking to get their company established with a good web presence. This package includes keyword tracking to help gauge the progress, advanced directory submissions to create backlinks and help give your site the authority it needs to first get noticed and then respected by major search engines such as Google. If you are new to digital marketing this package is for you.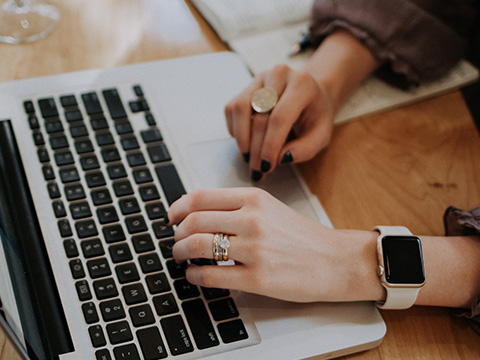 Competitive Package
If you want to kick your company's SEO efforts up a notch, our Competitive Package might be a great fit. With this mid-tier package, we include blog articles to provide original content for your website or social media presence We track keywords for your business and provide on-site optimization to drive results quicker. We also help optimize your Google My Business in order to maximize your local online presence.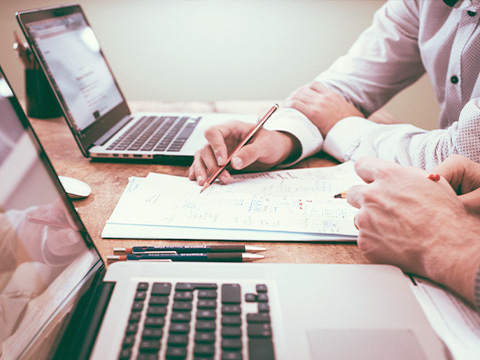 Aggressive Package
The Aggressive Package is just that if your company is looking to really get established on the web ASAP. This package has more services offered, featuring more regular blog articles, extensive keyword tracking for your business and how the rankings fluctuate with your direct and indirect competition. Extensive backlink building helps bring more targeted traffic from various destinations across the web.
Toronto Fitness studio MARKETING TRENDS

We at Nomadic Advertising have our finger on the pulse of online marketing so that your Fitness business can focus on what it does best – taking quality care of your clients.
There is no denying that Fitness has become a major part of our day-to-day life. It isn't just about transforming your body, it also has a huge and positive impact on your mind, and here at Nomadic Advertising, we understand just how valuable that is. 
Online marketing is the best way to showcase your business and reach your desired customers, but it is an ever-changing environment that requires our full attention and commitment in order for it to be successful. A thriving digital marketing plan for fitness companies must include the optimization of their website, creating fitness blogs and other written content, using social media platforms, and conducting online search engine optimization (SEO), among many other strategies designed to boost their online presence and attract more fitness clients.
In order to be successful in this new technology-driven world, businesses will have to constantly be adapting their marketing strategies to stay ahead of the competition and remain top of mind for their customers. By using a variety of methods, together we can reach a wider audience and solidify your company as a strong contender in your industry.
Strong Web Design
Your website is a significant marketing component that can't be overlooked, or undervalued! You can spend all the money you want on online marketing efforts but without a solid central hub to send targeted traffic to, that money is wasted. When it comes to creating a website for an E-Commerce company, there are certain design elements that should be taken into account in order to make sure the site is effective in terms of marketing the company. You need to ensure your website is easy to navigate, as potential clients will likely be looking for specific information on the site. The layout and design of the website should be professional and convey an image of competence and authority. Additionally, it is important to ensure that the website is updated regularly with fresh content, as this will help it appear higher up on search engine results pages (SERPs).
SEO
In order to get more clients, E-Commerce companies need to be using SEO.
SEO for E-Commerce companies is the process of optimizing a website for Google search with the goal of earning higher web traffic levels and improving the visibility of the site. The main aim of SEO is to improve the quantity and quality of traffic to a site from search engines, ideally resulting in increased revenue.
There are many different ways that an E-Commerce company can use SEO in order to improve its online presence. One way is through keyword research. By identifying which keywords are being used most often by people who are looking for your type of services, your business can target those keywords on your website and increase your chances of being found online. You can also use those keywords in your marketing materials and social media posts in order to attract potential clients. Another important element of SEO is link building.
Content Personalization
When it comes to content personalization, E-Commerce companies have a unique opportunity to connect with potential clients on a more individualized level. By understanding the wants and needs of each client, your business can create targeted content that speaks directly to them. This approach can help build trust and credibility with potential clients, as they will feel like the company is interested in helping them specifically. In order to personalize content for E-Commerce companies, it's important to consider who your target audience is and what their interests are. From there, you can create pieces that are relevant and interesting to them, which will help you stand out from the competition.
Social Media Marketing
E-Commerce companies have a unique opportunity when it comes to marketing their services on social media platforms. You can build trust and credibility with potential clients by providing valuable content, resources, and advice related to your trade and industry. 
When used effectively, social media can help E-Commerce companies build relationships with potential clients and strengthen relationships with current ones. It can also help companies stay top-of-mind with potential clients who may need E-Commerce services in the future.
Digital Ads
Digital advertising is one of the most efficient and effective ways to reach out to potential clients. For
fitness companies
, there are two key platforms to consider for advertising:
Google Ads
and Facebook Ads.
Google Ads is a platform that allows you to place ads on Google search results pages. When someone searches for a term related to your services, your ad may appear alongside the search results. This is a great way to target people who are already interested in fitness services and are looking for information online.
Facebook Ads is another platform that allows you to place ads on Facebook. This can be a great way to reach out to potential clients who may not be actively searching for fitness services online. You can target people based on their interests, demographics, and even their past purchase behavior.