Fintech Marketing
WE ARE MARKETING SPECIALISTS
Nomadic Advertising specializes in making sure our clients in the
fintech industry are able to reach their maximum potential
What is fintech marketing?
We help you get new customers online using digital marketing tactics proven to work for fintech companies.
We will help you grow your brand online and get long lasting customers.
Fintech marketing is a process of using online marketing techniques to promote financial technology products and services. This type of marketing is important for companies in the fintech industry because it can help them reach a wider audience and boost their visibility. Some of the most common techniques used in fintech marketing include search engine optimization (SEO), content marketing, social media marketing, and email marketing.
SEO is one of the most important techniques for fintech companies because it can help them rank higher in search enginelike Google. By optimizing their website and webpages for relevant keywords, companies can attract more traffic from potential customers. Content marketing is also important for fintech companies, as they need to create high-quality content that will interest their target audience. This content can be published on company blogs, social media platforms, and other online channels.

THE NOMADIC WAY
Fintech Marketing Services
We are an award-winning digital marketing agency that has become a popular choice for Fintech companies, offering a full suite of digital marketing services, including SEO, social media advertising, PPC, website design, and Google ads. Our strategies are designed to meet each client's particular goals, and we work closely with customers to build brand awareness and achieve marketing results. Our work has helped a host of businesses grow and expand.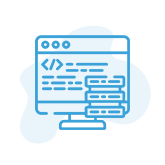 Fintech Website Design
Beautiful, custom designed modern dental websites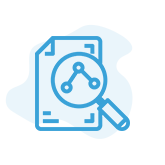 Fintech SEO Marketing
Show on the top of Google organically

Fintech Google Ad Management
Get new clients through Google Ads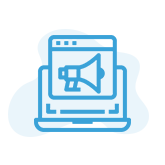 Fintech Facebook Advertising
Get new clients through social media

Facebook Page Management
Re-engage existing clients who follow you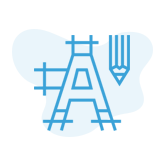 Fintech Graphic Design
Logos, flyers, brochures, we've got you covered
We at Nomadic Advertising have our finger on the pulse of online marketing so that you can focus on what you does best – taking quality care of your customers.
Financial technology, or "fintech," companies are on the rise, and with them comes a new era of marketing. Fintech companies have to market themselves in a unique way, as their products often serve specific needs and cater to a niche audience.
One trend in fintech marketing is the use of social media. Social media platforms are perfect for reaching out to potential customers and building relationships with them. Fintech companies can use social media to share news about their products and services, answer customer questions, and build brand awareness.
Another trend is the use of online ads. Online ads allow fintech companies to target specific audiences with laser precision. Ads can be used to promote products and services, drive traffic to websites, and generate leads.
A third trend is is search engine optimization (SEO). In order to rank higher on Google and capture search traffic, fintech companies need to create high-quality content that is relevant to their target audience. They should also use keyword research to find the right keywords to target.
Another important trend that goes hand in hand with SEO is content marketing. Fintech companies can use content marketing to educate their customers about financial products and services. They can also use it to build brand awareness and attract new customers.
Strong Web Design
Websites are crucial for any fintech company. They provide a space for customers to learn about the company and their products, as well as a place to conduct transactions. Fintech website design and development needs to be tailored to meet the unique needs of this industry. Our team has the experience and knowledge necessary to create sleek, user-friendly websites that will help your business thrive.
SEO
SEO is becoming increasingly important for fintech companies as they compete for visibility in a crowded online space.
Fintech businesses need to ensure that their website is properly optimized for search engines, or they will lose out to more established players.
There are a number of key SEO techniques that fintech companies can use to improve their ranking on search engines. These techniques include optimizing website content, using keywords effectively, and building links to your website.
SEO is not a quick fix, and it requires ongoing effort and maintenance if you want to achieve good results. However, if done correctly, SEO can be an extremely effective way to boost traffic to your website and grow your business.
SEO for fintech companies is a must-have if you want to stay ahead of the competition. Our team of experts will help you optimize your website and content so that you can attract more visitors and convert them into customers. We'll help you rank higher in search engines like Google, increase your web traffic, and improve your online presence.
Content Personalization
In a world where people have more choices than ever before, it's no surprise that they expect a personalized experience when interacting with businesses. This is especially true in the financial technology (fintech) sector, where consumers are looking for products and services that are tailored to their specific needs.
Fortunately, there are a number of ways fintech companies can personalize their content. One of the most effective is to use customer data to create targeted marketing messages. Another is to design website content that is tailored to a particular type of user. Additionally, companies can provide recommended products and services based on how users navigate their website.
Personalized content can help fintech companies build trust with their customers and differentiate themselves from the competition. It also helps ensure that customers get the most relevant information and products possible, which can lead to increased sales and longer-term relationships.
Social Media Marketing
As social media becomes more popular, especially among the younger generations, businesses are starting to see its potential as a marketing tool. And for fintech companies, social media is an especially powerful way to connect with customers and promote their products.
One advantage of social media marketing is its ability to reach a large number of people quickly and inexpensively. Companies can post updates about their products and services on their social media pages, and customers can share these updates with their friends. This helps to create awareness about the company and its products.
Social media can also be used to build relationships with customers. Companies can respond to customer comments and questions on social media pages, which helps create a sense of community around the company. This can encourage customers to do business with the company and may help them feel more loyal to it.
When used effectively, social media can help law firms build relationships with potential clients and strengthen relationships with current clients. It can also help firms stay top-of-mind with potential clients who may need legal services in the future.
Digital Ads
Digital advertising is a form of advertising that uses electronic media to reach a target audience. This type of advertising can include text, images, audio, and video. It can be delivered through a variety of channels, including websites, social media platforms, email, and mobile apps.
Digital advertising is an important tool for fintech companies. It allows them to reach a large audience quickly and efficiently. Digital ads can also be targeted to specific audiences based on demographics, interests, and behaviors.
Digital advertising is an effective way to promote products and services online. Fintech companies should consider using digital ads to reach their target audience and grow their business.